If you are the type of person who wants corporate giant service while working with a boutique firm, you have come to the right place. Come and meet with Rick Sabo today for a no-obligation consultation where he can help you determine the right path forward. It doesn't matter whether you're currently enjoying retirement or you are planning for retirement, Rick will customize a plan that helps you maximize your finances and achieve your goals.
THE BOTTOM LINE: MAXIMIZING YOUR MONTHLY INCOME DURING RETIREMENT
When you are planning for retirement, you do not want to take unnecessary risks. You want solid retirement income planning to understand how much you need to retire, and you want someone who can help you determine how best to maximize your Social Security benefits. Led by Rick Sabo, RPS Financial Solutions believes in one-on-one planning customized to meet your specific goals and needs.
Everyone has basic questions about retirement. Some common questions are:
1. How much do I need to retire?
2. What wealth management tools work for me?
3. What should I do to make the most of income during retirement?
4. How do I make the most of my assets in my portfolio?
Rick Sabo knows retirement planning is imperative. Whether you are uncertain about how to maximize Social Security benefits, what impact your current portfolio has on your taxes, or need help with retirement income planning, Rick is here to answer your questions and help make sure your long-term financial goals are met.
Some clients want to invest in annuities or mutual funds. Others prefer safer money market accounts. Rick can help with maximizing Social Security income. It doesn't matter if you are located in Pennsylvania or on the other side of the country, contact us today. Let Rick show you the difference that someone focused on retirement planning can make.
Explore our opportunities: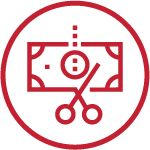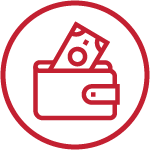 Maximizing Social Security
Long-Term Care Planning
One consideration you should make when doing your retirement income planning is to allow for long-term care planning, which can help cover possible home health care, assisted living and nursing home costs. The value of long-term care (LTC) planning provides peace of mind. Today, long-term care planning is less complex and more affordable than ever. Learn more about long-term care planning and the benefits to you, your loved ones and your estate by contacting Rick Sabo.
Do not RISK losing your retirement savings on medical care. You cannot afford to ignore this option. Learn more about LTC planning and the benefits to you, your loved ones, and your estate by contacting Rick Sabo at RPS Financial Solutions. He provides retirement income planning across the country as well as in the Pittsburgh, Pa., and Gibsonia, Pa., area. Contact him today for a risk-free assessment and to learn more about LTC planning.
Retirement Income Planning
When handling retirement income planning, it is important to determine what questions are most important to you. For example, your retirement age, anticipated pensions, and Social Security benefits will help determine how much retirement income you will have available. Determining how much additional money you will need to retire will involve reviewing your current investment portfolio and any additional assets you anticipate acquiring prior to retirement. Some of the common questions to consider include:
• How much do I need to retire?
• What is the ideal retirement age?
• What goals should I set for retirement income?
The answers are different for everyone. That is why it is important to work with a retirement planning financial advisor who can help you determine the best strategy to meet your needs. Whether you're in the Pittsburgh, Pa., or Gibsonia, Pa., area or on the other side of the country, RPS Financial Solutions can help you develop a retirement planning strategy based on your goals. In addition, Rick Sabo can help you determine whether you will need additional savings, a different investment strategy, or you simply need to maximize your current portfolio to ensure a comfortable retirement income.
Contact Rick Sabo today for your retirement income planning needs. He will take the time to review your current investment portfolio, understand your capacity for risk, and help develop a retirement strategy to meet your long-term goals. Understanding how to plan your retirement income is the first step. He can help develop a strategy that encompasses your Social Security benefits, considers your insurance needs, and meets your goals to care for your family.
Wealth Management
Complete asset and wealth management means you are planning for your current needs and your family's future needs. All wealth management companies are in the business of assisting clients with their asset wealth management, but at RPS Financial Solutions, you will find we are dedicated to providing you with the information you need to handle all aspects of financial planning. With proper wealth investment, you will be able to live comfortably in retirement and provide for your loved one's future.
Since not everyone has the same goals, it is important for people all over the country as well as in the Gibsonia, Pa., area to find a wealth management company dedicated to providing customized services. That is exactly what you will find when you work with Rick Sabo. He understands the importance of finding a wealth management and wealth investment program that best suits your needs, including your future goals, how you wish to provide for your family, and what your expectations are for retirement.
Unlike many wealth managers, Rick Sabo takes a holistic approach to helping you attain your financial goals. That means making sure he not only understands your immediate needs following retirement, but also takes into consideration your Social Security benefits, your need for long-term insurance, and your risk threshold. When he looks at your complete financial picture, he can structure an investment package that works best for you.
People all over the country as well as in Pittsburgh, Pa., area can contact Rick's office today to meet with him and let him develop a wealth management strategy which addresses their needs.
Efficient Tax Planning
Minimizing your tax obligations means efficient tax planning. This includes knowing what portion of your Social Security benefits may be taxable, understanding capital gains taxes, and considering numerous other factors, including whether you should own an IRA or Roth IRA. Our goal is to ensure you do not pay any more in taxes than is necessary. We all must pay taxes, but that does not mean we cannot take advantage of the tax code to reduce our tax burden. Our goal is to ensure your portfolio takes your current and future financial status into consideration, so we are sure your taxes will not dilute your wealth.
Detailed knowledge of how taxes are handled based on your specific investment portfolio is key to the most efficient tax planning. Whether you are located in Pittsburgh, Pa., or Gibsonia, Pa., or all over the country, and you are working on your retirement planning, let Rick Sabo help. He will take into consideration your long-term financial needs and help you create a portfolio of investments that helps you achieve your goals, while making sure your investments do not result in a larger tax burden. Contact Rick Sabo today at RPS Financial Solutions for all your investment and tax planning needs.